Sarpagandha (Serpagandha)


Ayurvedic Herb Sarpagandha (also called Serpagandha, Hindi:सर्पगन्धा , English : Indian snakeroot, Rauvolfia serpentina, Devil-pepper, Snake-root )
Sleeplessness or insomnia and high blood pressure are the leading diseases of these times of increasing health issues. Mental stress and tension, along with physical illness contribute to the development of diseases like sleeplessness and high blood pressure. An Indian Ayurvedic herb called "Sarpagandha" has shown much success in the treatment of these diseases.
According to Ayurveda, Sarpagandha has certain features that it purifies the psyche and body and it kills the scatterbrain and unnecessary intensity of mind. This way this Ayurveda remedy has been successful in treating troubled or restless mind, deterioration of mental state and high blood pressure.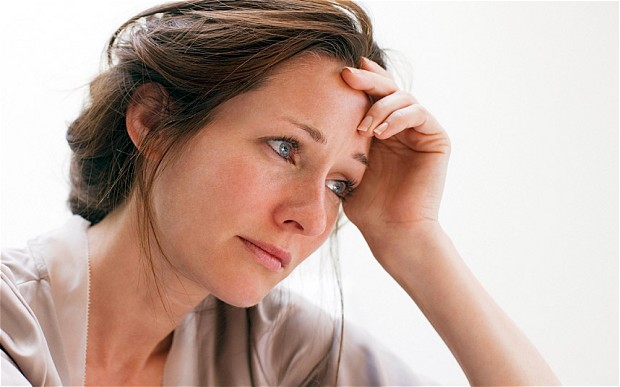 Qualities, features and characteristics of Sarpagandha: - Sarpagandha is dry, sour, dextrous, peppery, piquant, savoury, acrimonious, bitter, snarky, worms- helminth killer and tridosha shamak (tridosha pacifier). These qualities make Sarpagandha an Ayurveda herb which helps in bringing sleep, pacifying the excitement of mind and serve as a remedy for mental disorders like bipolar mania, mania, schizophrenia and epilepsy. In the Indian state of Bihar, Sarpagandha is being used for centuries as a home remedy for getting kids into sleep. In UP and bihar it has been used for the treatment of mental disturbances and signs of mania and schizophrenia. Sarpgandha has also been proved very beneficial in the treatment of high blood pressure.

Introduction: - The plant of Sarpagandha is usually 2-2.5 feet long and its leaves are long, bright and edgy. They are found in flocculus of 3-4 leaves. Its fruits are sleek like peas which become violet or black when ripe. Its plants are found above 4000 feet above the sea-level in wet forests and shadowy locations. It is primarily found in India at several places mostly in Bihar, Odisha, West Bengal, Assam, Andhra, Mysore, Chennai and parts of Srilanka.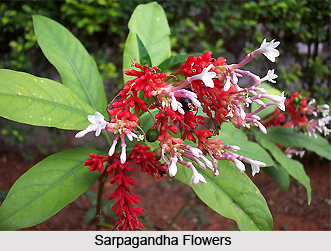 Basically Sarpagandha is an Indian Ayurveda herbal remedy which is then exported to foreign countries. It is being used in India since ancient times. Sarpagandha is mentioned in ancient Ayurveda text sushrut samhita. But in current times, when disease of high blood pressure became known in 1923 and search for its appropriate treatment began, medical professionals' attention was drawn towards Sarpagandha. In 1930-31, Mr. Gananaath sen and Dr. Kartik Chandra basu studied and analyzed this ayurvedic herbal remedy. In 1931-33, dr. H. Siddique and h.r. siddique analized it in detail and found the existence of elements to treat mania like symptoms in it. Later, many tests were done in Calcutta school of tropical medicine and hygiene. After several rounds of clinical trials, tests and analysis, Sarpagandha was declared as one of the best Ayurveda herbal remedy for the treatments of insomnia, high blood pressure and numerous other mental diseases and disorders. Today Sarpagandha is exported from India to all parts of the world and is being used as one of the recognised Ayurveda remedies.
Sarpgandha uses and dosage: - Once Sarpgandha was proven to be effective and useful, many Ayurveda remedy manufacturers started to make Sarpagandha as an ayurvedic remedy and herbal tonic for the treatments of mental health disorders and high blood pressure . First and foremost was the Himalaya drug company which produced Sarpagandha with the brand name "serpina" tablets. Several other Ayurveda remedy manufacturers followed the path and came up with their own versions of Sarpagandha. The roots of Sarpgandha plants are used for the preparation of remedy in medicinal use and purpose. But obviously this plant will not be easily available hence it is advisable and appropriate to take the medicine produced with this plant as per your desease, health condition and requirement.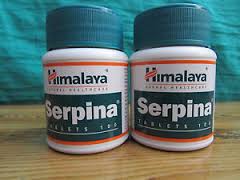 . "Baidyanath Sarpgandha tablet" and "Sarpagandha-ghan vati" made by sri Baidyanaath Ayurveda bhavan is easily available in all Indian ayurvedic medicine shops.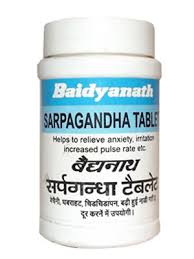 "Sarpgandhadi Gutika" made by Srikrishna Gopal Ayurveda Bhavan, "Sarpgandhaghanvati" produced by Dabur, "Sarpagandha Tablet" made by Zandu, "Sleepills Tablet" made by Aarya Aushadhi and "Sarpagandhavati" made by Rajvaidya Sheetal Prasad and Sons are all available in Indian Ayurveda remedy Shops and their online stores as well.
Sarpagandha powder (churna)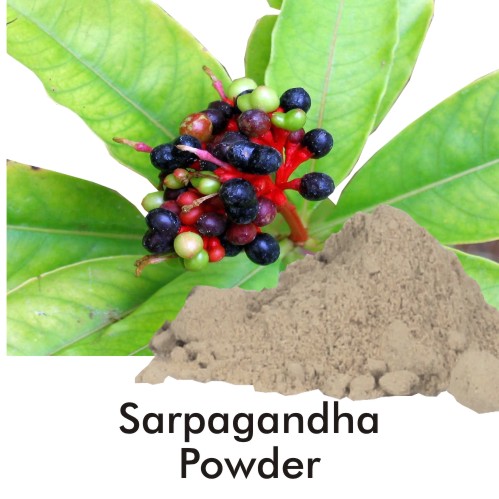 If you wish to use the Sarpagandha churna (powder) made of its roots, then you should mix and grind thin the roots and prepare a fine powder. In order to normalize the high blood pressure, 2 grams of Sarpgandha powder should be taken with cold water 2 times in a day. It should be taken until desired results are achieved. For the treatment of sleeplessness or insomnia, 2 grams of Sarpagandha churna should be taken with cold water about an hour before the sleeping. The same quantity is appropriate for the treatment of mental disturbances, unnecessary excitement and signs of mania or schizophrenia.
Sarpagandha powder should not be taken in excess quantity. And people with very weak bodies should take this remedy only after consulting a professional Ayurvedic consultant.