Disease List
Eructation and Flatulence (Gas Trouble)
Nocturnal Emission (Wet Dreams)
Low Sex Drive (Libido) in Women
Ayurvedic Herbs, Vati and Home Remedies List
3) Brahmi
5) Sarpagandha
6) Kesar
7) Isabgol
8) kaunch
9) Ashwagandha
10) Ashoka Tree and Ashokarishta
12) Shatavari
13) Soybean Ayurveda
14) Nagkesar
15) Gandhak Rasayan
16) Laung
17) Eladi vati
18) Kumar Kalyan Ras
20) Dashang Lep
21) Jamun
22) Bhringraj
23) Bhringrajasava
25) Kanakasava
26) Kela
29) Dhaniya
30) Kaalmegh
31) jaayfal
33) Vidaryadi Churna
34) Vasavaleha
35) Makkhan
36) Methidana
37 ) Chana
38) Artholin Oil
40) Vigojem Tablet
41) Shilajit
43) Kamchudamani Ras
44) Abhrak Bhasma
45) Chhuhara
47 ) Chandrodaya Vati
48) Makardhwaj Vati
50 ) Chyawanprash
52) Shadbindu Oil
53) Safed Musli
54) Sanjivani Vati
55) Triphala Churna
58) Badam
59) Gulkand
61) Panchkol Churna
62) Kaunch Pak
Miscellaneous


What is Ayurveda? What is the definition of Ayurveda?

Literal meaning of "Ayurveda" is science and knowledge of Age. This means knowledge about science of life. The word "Ayurveda" is the combination of two words " Aayush" and "Veda". Aayush means life and Veda means knowledge and science. This means "Ayurveda" word means "Science related to life". Ayurveda is not only a medical treatment method but it is an art to live a healthy and happy life. Ayurveda is an art of living the life in a right and appropriate way. Ayurveda not only provides us the cures , treatments and knowledge about diseases but it also teaches us how to lead a healthy and systematic life.
Ayurveda is a volume or text which has described the forms of happy age, sad age, well-being age and non-well-being age. Another definition of Ayurveda states that one which contains thoughts about well-being and non-well-being of age is called Ayurveda. Ayurveda has only two objectives. Ayurveda's first objective is to cure the disease of diseased person. Ayurveda's second objective is to protect the health of healthy person. This way Ayurveda covers both purposes of prevention and treatment.
Ayurveda Shastra is not limited

The Ayurveda Shastra is not created or invented by common people. Nor is it invented by medical experts, plant or vegetation experts. Ayurveda Shastra is not invented by the businesspersons of medicines or medical industries either. Ayurveda Shastra is created and invented by Yoga visionary, ascetic, altruistic and benevolent Rishi-Munis who possessed the divine, numinous and celestial knowledge. This is the reason Ayurveda is a mode of treatment which has no limits. Ayurveda is limitless, boundless and profound. Most common people do not understand the depth and delicacy of Ayurveda Shashtra so they cannot take the advantage of it. For past several years, we at Biovatica.Com , are trying our best to introduce the power of Ayurveda and Ayurveda Shastra to the common people. And it is a matter of jubilation for us that thousands of users/visitors of Biovatica.Com are now at least somewhat familiar with Ayurveda. Our many visitors now have a keen interest, curiosity and desire to accept Ayurveda. The more we try to understand Ayurveda ; we will get to know that it is difficult to swim across this ocean of knowledge.

Ayurveda and Tridosha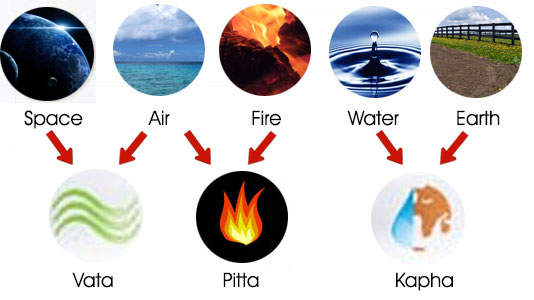 Tridoshas:Vata, Pitta, Kapha
Aggravation or misbalancing of Tridoshas is called Sannipaat or Sannipata. A dosha is misbalanced by certain causes/reasons, diet regimen and lifestyles (Aahar-vihaar). Maintaining a regimen against those causes and situations pacifies the doshas.
Read Biovatica.Com's complete overview/Analysis on Vata imbalance, Pitta imbalanc and Kapha imbalance on our Tridosha page here --> Tridosha
All Ayurveda Home Remedies/Dry-fruits, Their English Names, Images and Health Benefits are listed on this page -->> Ayurveda Home Remedies
On our Ayurveda and Yoga page we have listed some Yogas, Asanas , Bandhs and Pranayams' Poses and Yoga Positions which are for the benefit of sexual health, sexual organs and reproductive health -->> Ayurveda and Yoga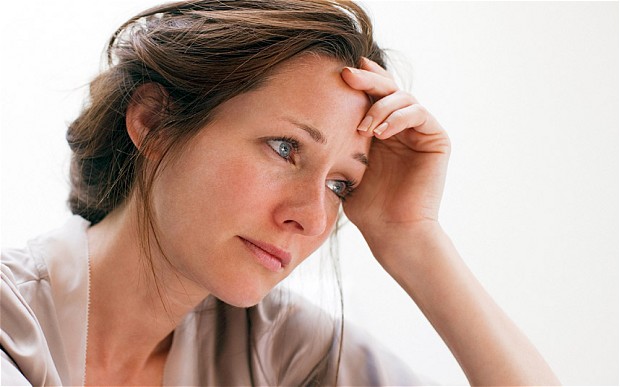 Biovatica.com receives hundreds of emails in which our website visitors ask numerous questions about Ayurveda and mental health. These questions vary significantly as many people even question whether this ancient Indian Medical science of Ayurveda has even ever addressed the issue of mental health, psychology and psychiatric conditions or not? While other questions are very specific asking whether there are Ayurvedic treatments and Ayurveda home remedies available for certain mental health conditions like depression, anxiety, mania, bipolar disorder, social anxiety and schizophrenia etc.? And so on.. In order to address and answer all the users' queries we have compiled an FAQ section on the topic of Ayurveda and mental health. We hope after reading this FAQ section our website visitors will know our and Ayurveda's view on Ayurveda and mental health, Ayurveda and psychology and Ayurveda and psychiatric conditions. Please visit the Ayurveda and Mental Health page to read the entire discussion here -->> Ayurveda and Mental Health...
An increased level of cholesterol is the major cause of Atherosclerosis. Atherosclerosis eventually leads to Angina Pectoris and in some cases Myocardial Infarction (heart attack). to learn more about Ayurveda views on heart disease and ayurvedic Indian home remedies for heart disease and cholesterol, see the related page here -->> Ayurveda, Heart Disease and Cholesterol
Some Well Known Ayurveda Herbs :-
Most Popular Ayurveda Remedies :-

Ayurveda and Indian Home Remedies for ED, PE, Mental Health and Heart Disease :--

Please Feel Free to Ask any Queries or Share your Comments/Opinions Below :-